This has to be the funniest thing that's been on SNL in ages (and I'm an SNL fan)...
by HunterUte
2015-04-02 18:31:10
Something new with an old school vibe for R&R Thursday (Turk and TUF, you guys might like this one)....
by HunterUte
2015-02-26 11:40:00
A vote against Walton is a vote against America. How can you hate the guy who gave us one of the best lines ever uttered...
by HunterUte
2015-01-07 20:42:40
"Players soaring here like eagles over the desert sky". That s just beautiful.
Weezer fans: the new album is great...
by HunterUte
2014-12-04 16:26:54
I'm a fan of Weezer but lately they've had some stinkers that rival Sporky's undies. The new album "Everything will be Alright in the End", is great from beginning to end. While musically and lyrically different from the Blue, Green and other early albums, its still Weezer and a great listen. While I generally agree with those that disagree with me and claim I have bad taste, I would deathmatch those that disagree with me here.
In times such as these, I try to remember the words from a message by "Jonah from Tonga"...
by HunterUte
2014-09-02 20:40:54


I'm not a fan of the stereotypes that are seen in that show but the song isn't all that bad, at least the message in it.
My Honda has been great but after about 14 years and no serious issues, I think I've pushed my luck far enough and need to get a new vehicle. I've loved the Honda but I can get a really good deal on a VW...
by HunterUte
2014-07-10 21:17:00
through my employer. I've never had one and I'm not a car guy, so I've been wondering how reliable they are over the long term if you do routine maintenance, etc. Any thoughts, advice, etc would be very welcomed.
The only good thing about the Heat doing well is being reminded of Jesus Shuttlesworth and this little ditty (which has an appearance from Stephen Stills, yes that Stephen Stills, for you old guys)...
by HunterUte
2014-05-27 12:10:33
Might have been posted before but oh well. Are these the same two that dress up as Mario and Luigi in the MUSS? We really do have a beautiful campus...
by HunterUte
2014-05-13 17:03:40
Hooray for Blind Melon (more than just the bee girl song)!! Some soulful alternative for a Tuesday afternoon...
by HunterUte
2014-04-15 16:53:13


Blind Melon - Soup

Blind Melon - Three is a Magic Number
If Utah's legislature is going to keep trying to pass wack @$$ bills and legislation, I think they should get on this bandwagon....
by HunterUte
2014-03-11 12:42:16
Kellen's creeper face here calls for a caption contest...
by HunterUte
2013-12-06 13:09:12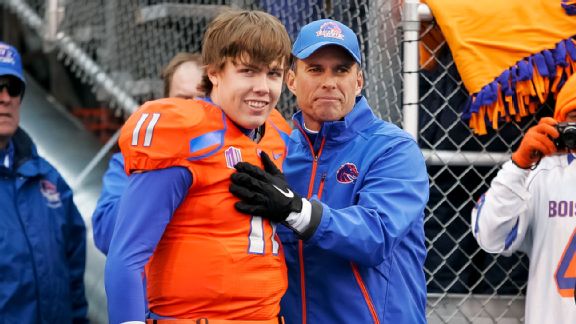 If we're going to change mascots, why not change the university's name? I suggest University of Zion and our new mascot "Lion"...
by HunterUte
2013-11-12 09:24:33
We can be the Lion of Zion:


Hooray for WTF Friday!!
by HunterUte
2013-11-08 09:46:06
Not sure what to say about this....Ute Busters?
by HunterUte
2013-10-31 14:19:45
A submission for "because its been a really $#!++y Tuesday" (Turk and TUF, feel free to contribute)....
by HunterUte
2013-10-15 16:57:24
Hooray Barenaked Ladies!!! (definitely SFW)
by HunterUte
2013-10-10 09:07:37
Sporky for the Dress like a Cowboy Day win!!
by HunterUte
2013-10-07 09:43:56
No call on last play of the game...
by HunterUte
2013-09-23 12:42:17


Go to about 3:48 and you can see the no call PI. You can see Matthews, while keeping his arms within his frame and his back blocking the view of the ref, reach and grab the DB to pull the DB down, giving the appearance of defensive PI (when it should have been offensive PI). There are more clear angles but this is a decent job.

It was a good play by Matthews in that the zoobs would've gotten an untimed down a whole lot closer to the endzone had PI or holding, or any other penalty on the defense, been called. He knew he wasn't getting to the endzone. I know it has been discussed before but this is yet another angle on the no-call.
This reminds me of ESPN back in the day (and this takes some talent)...
by HunterUte
2013-09-18 09:43:44
Port posted a few things the other day (it was either on here or Utezone, or maybe both) but he brought up the WR blocking....
by HunterUte
2013-09-17 13:04:05
After watching the highlights (I had to stream the game on my phone, I'm beginning to hate comcast), I completely agree. Baby Giraffe's third touchdown was in large part sealed by Dres blocking on the CB. Dres got his guy turned sideways enough that BG was able to sneak in the edge essentially untouched.

Port was also spot on about a lot of YAC and long plays being attributable to downfield blocking. It has been beautiful to see that happening, guys are not just getting in the way of defenders but are blocking and moving guys around downfield. Great to see.

Another good thing to see so far has been to see guys like Fitzgerald and Lucky Radley get some love in non-garbage time situations. Both have been in the program a while, in fact I think Fitzgerald might be close to earning his "Poston Ph.D.". Its cool to see guys that have been in the background (and done a lot for the team in a nondescript way) be able to step up and make great plays in a very public way.
Here are a couple submissions for "Why the #%!@ Not Friday"...
by HunterUte
2013-08-09 16:05:32
I recently refound this little ditty again. Siamese Dream was a great album.



Possibly the best music video of all time.


Anyone know of a good, reliable company to transport cars across this big @$$ country of ours?
by HunterUte
2013-08-07 15:43:12
My firm is transferring me to Miami, yeah, I know, hot and humid like "mis huevos despues de ejercicio", the fake U, etc. but its a great opportunity career-wise.

Anyway, we're relocating the whole family, dogs and kids, etc. but don't want to drive our vehicles across the country. I know there are a lot of schemes/nigerian prince type stuff that goes on with transporting cars so I'm wondering if any of you guys and gals knows of a good company to use.

TIA
Hooray for Thursday!!
by HunterUte
2013-07-18 15:56:53
Here's my attempt at a "flyer" impression (for science nerds)...
by HunterUte
2013-07-02 15:22:37
URUGUAY NOMA!!!
by HunterUte
2013-06-20 18:10:09
I've been happy with the Confed Cup so far, a lot of good games (but I do feel bad for Tahiti, until they get to go back to Tahiti). Japan and Italy was a really fun game. Can't wait for the World Cup next year, gonna be a fun time. I just hope Uruguay can qualify.

Luis "Eat'em Alive" Suarez penalty kick was beautiful but this ditty by Forlan was brilliant.


Hooray for reggae Friday!!
by HunterUte
2013-06-07 11:55:18
In honor of RnR Thursday (They've aged remarkably well)....
by HunterUte
2013-05-02 14:24:09
Ran across this little ditty the other day (Pink Floyd), I can't believe how good it sounds for, apparently, being performed and recorded live in a concert atmosphere.....
by HunterUte
2013-04-22 12:31:37
I'm sure there is some engineering to get rid of crowd noise but damn, this sounds great. I'm not sure I have ever heard something sound so close to the studio version recorded live.


Hooray for Football scrimmages and Reggae Friday!!!
by HunterUte
2013-04-05 17:32:01
I was watching one of the 30 for 30's last night "Straight out of LA" and saw something jaw dropping near the end ...
by HunterUte
2013-03-01 12:06:42
A cameo appearance from Todd Christensen begins around the 1:46 remark. He has hands that stick to balls. The hair and porn-staches in this are awe inspiring.