Kaylee Hartung......MMEEEOOWWWW! This game isn't all that exciting....so MOAR sideline reports please!
by PDXUtefan
2015-10-08 19:56:30
"Crimson" Moon for a Ute win!
by PDXUtefan
2015-09-27 22:03:50
Fought some clouds, got a decent shot of it, the kids in the neighborhood were loving it as they ran around howling like wolves.




Blood Moon by Eric Benedetti
For the team this bye week couldn't have come at a better time.
by PDXUtefan
2015-09-27 10:52:21
The high of coming off a win like last night's is ridiculous, outside the Sugar Bowl win I can't think of a bigger win for the Utes in recent memory. Beating a highly ranked Stanford at home is close, but this was a whole other level of awesome. In a world of "what have you done for me lately" college football that win is going to propel the Utes into the stratosphere. Which is fine, but often a recipe for distraction and disaster. Next up is another team that loves to let it fly and has been playing pretty damn well this year, Cal.

Utes now get an extra week to come down off the high, settle back into the routine, get some key players healthy, and get focused on Cal. They'll get one more week of game tape prep for the Bears and time to install a specific gameplan for a team that isn't so far different from Oregon's. It's nice to have played Oregon before playing Cal, we won't have to shift gears so dramatically, Cal loves to air it out and go go go.

If Cal doesn't shit the bed against WSU we could have another top-20 matchup, god I love playing in the Pac-12.
While we're on the subject of things that grind your gears, I just have to call out the inordinate amount of idiot joggers/runners in this city....
by PDXUtefan
2015-07-05 19:36:39
One thing that REALLY pisses me off that I see a TON of here, pedestrians who like to run in the bike lanes thinking they are "tracks" for them to jog in so they don't have to run on the sidewalks. I even see A LOT of joggers/runners running in the bike lanes AGAINST traffic. They aren't fucking jogging tracks, idiots, they are lanes for vehicles. Stay out of them, pedestrians belong on the sidewalks, you're just increasing the chances that you'll either be hit by a cyclist or a cyclist will have to swerve into traffic in order to avoid your dumbass and potentially get hit by a car. I don't know why it's such a popular thing to do here, maybe it's just a lack of experience with bike lanes from SLC citizens. I see this almost as much as cyclists running stop signs/lights. So if you're a runner who does this or knows runners who like to do this, tell them to PLEASE stop running in the bike lanes.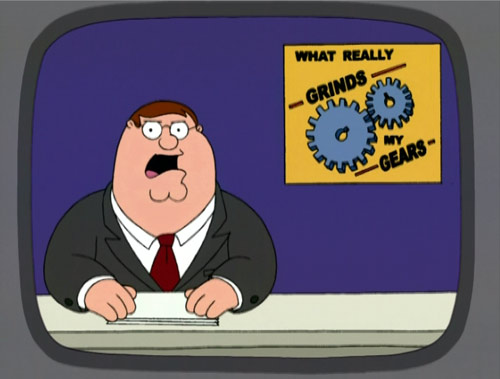 DAYAMN! Those renderings of the renovated RES are GORGEOUS! That'd definitely cement RES as one of the most beautiful/picturesque stadiums in the west.
by PDXUtefan
2015-06-24 20:15:51
Now who's got $50M to make it happen? If it does happen you instantly have to move RES up there with the Rose Bowl and Husky Stadium as among the premier stadiums on this side of the country.
Man it feels good watching Ute basketball in late March. It's been WAAYYYY too long since I last said that. Everything after this point is just frosting on the cake, but damn do I want to satisfy my inner 5 year old and LOAD up on that frosting!
by PDXUtefan
2015-03-21 21:57:50
Come on you damn Utes! Keep on winning!
How on earth did USC jump us in the final AP poll? Seriously, makes absolutely zero sense.
by PDXUtefan
2015-01-13 10:31:40
One last thing to bitch about with college football this season, I can't figure this out in my head. We curb stomped our bowl opponent while USC eaked out a close win over theirs, neither opponent was that good, neither finished ranked. We actually beat USC head to head AND had the tougher schedule while finishing with the same record.

It's one spot, in the end, but the AP rankings continue to defy logic. Next year should be interesting, it definitely doesn't get any easier.
Coach K isn't going anywhere anytime soon.
by PDXUtefan
2015-01-08 16:12:25
Jesus, get a grip people, we're not losing this guy for a long time. MAYBE if a top NBA job came calling or one of a half dozen college jobs came calling. Literally there are probably 6 or so college jobs more attractive to a coach like Larry these days, Duke, NC, Kansas, Syracuse, Indiana, and maybe Louisville. He's not going to go to a run of the mill NBA team, he's already coached for 2 average NBA teams (Bucks and Nets) and didn't have a great deal of success doing so. He's not going to go coach for any other college team because they're lateral moves at best.

Larry K can make money here now that the U is getting full shares of the Pac-12 revenue. If the U really wants to keep him they can pretty much offer any max contract value that Larry could get coaching in the NCAA.

Finally, what Larry has done was take a program that was in the dumpster and turned them into a LEGIT top-10 team in 3 years. Out west there is exactly one team that is better than the Utes now (and that may be changed in a few weeks once we play them), Arizona. Why go to another P5 conference or higher tier school when you have a program that can now compete for Pac-12 championships, get NCAA bids, and hopefully go deep in the tourney on a regular basis? What am I missing? Unless he has personal reasons he's not going to find a more suitable college coaching position in terms of obtaining the highest goals of this sport. Winning conference championships (P5 conference no less, while not as important as football, is the top of mountain) and having great tournament success on a regular basis is now readily reasonable expectations and out west he is going to have a great chance to do so every year.

Why leave this situation unless something horrible happens or he personally loses interest? If Larry really wants to he can make Utah into the premier college basketball school in the west. He's built a monster, now he needs to prove he can win in the tourney, then he needs to prove he can do it over several years. What will this team look like when our best players graduate or move on? Can he keep the high level of consistency? These are questions that can motivate Kodiak to stay at Utah and keep winning. We have the facilities, we have the conference affiliation, we have the money, we have the access, we have the history, what else is there?
I might just turn off the football category until August, there is quite literally nothing positive to read about it right now. Besides, we have a GOLD MINE of Bill Walton quotes and Utah Basketball to talk about for the next several months.
by PDXUtefan
2015-01-08 09:01:14
Why waste so much energy from our inner souls and heart of hearts, let's settle down with some sweet grass, remember the days of John Wesley Powell, take in our beautiful Basketball Program and Dinosaur National Park, and enjoy being alive. Tomorrow we can shampoo our brains, rinse and repeat. Forget all that BS swirling around in the media and our football program, it's out of our hands and out of our grasp, there isn't another snap of competitive Utah Football for 7+ months.

Let it go, let it flow, let the good times (and roundball) roll.
I'm looking at the top-25 scores for tonight....and a big smile crosses my face from ear to ear...
by PDXUtefan
2015-01-07 22:10:50
8 point win by #2 Duke over a mediocre Wake Forest team, 10 point win by #3 Virginia over a mediocre NC State team, 7 point win by #4 Wisconsin over a mediocre Purdue team, 6 point win by #5 Louisville over a mediocre Clemson team.....25, TWENTY-FIVE, point ASS KICKING by #9 Utah over a mediocre Colorad9 team.

Can't wait to see what this team has on the road against Pac-12 teams, hoping for another ass kicking @ASU and then a big battle against the Wildcats.
I was really really good at NCAA 2010, I averaged like 50+ points a game with the Utes team in that game. If KW is just hiring anyone to coach the offense these days....why not me?
by PDXUtefan
2015-01-06 09:08:57
A-rod and Scalley? REALLY?! Put some fucking effort into it, jesus, you're a damn Pac-12 head coach with a top-20 team. Wonder if he just walked into the conference room with all the coaches and asked them "what number am I thinking? Closest two to the actual numbers get to be coaches of the offense and defense."

More of the same, a dead last offense in the conference and a stout defense that probably gets a lot of input from the head coach.
if there is one thing I have learned from this game...
by PDXUtefan
2015-01-04 15:55:47
It's that Bill Walton is a poet, philosopher, and historian. A man for the ages!
Utah Athletics posted a video of the pre-game intro projections on the court tonight, damn that's AWESOME (facebook link inside).
by PDXUtefan
2015-01-03 01:08:48
You probably need facebook to view the video, it's pretty sick though:

https://www.facebook.com/video.php?v=1015 2984320450960&set=vb.18995940959&type=2&th eater

Now we just need to get a real pre-grame for the football games, enough of that stupid inflatable tunnel crap.
god, piss poor clock management by both teams to end that one, OSU lucky that offensive series didn't bite them in the ass. So happy Bama lost.
by PDXUtefan
2015-01-01 22:44:20
Fuck you Saban, fuck you Bama.

Should be an exciting championship game between Oregon and OSU.
This feels like a Big Rick redux. #%!@ the local media.
by PDXUtefan
2014-12-29 10:07:48
Good lord, anyone else get the same feeling they had with how local hacks more or less drove Rick out of town? It's the SAME DAMN THING. Local asshats get a whiff of something, start making shit up, and before we know it they've polluted the local waters with enough trash to make anyone and everyone want to leave.

Regardless of what happens, the U needs to hire a PR manager of some kind to get out ahead of these shitstorms caused by dumbass media hacks trying to stir the pot. It sucks that all this happened over the holidays and it's a sure bet that most of the people who could have snuffed out the fires were away with family. Lord knows the media trolls have nothing better to do than write 120 letter tweets without any substance or backing what-so-ever. I'd hope as a minimum that press passes for all those punks are revoked by the U.
This is kind of cool, the Pac-12 placed 9 teams in the final Women's Volleyball top-25 poll. Utes finished at #18!
by PDXUtefan
2014-12-22 19:24:30
Don't really know much about the Utes volleyball program, but it's cool to see them do well and the Pac-12 do well as well. 9 times in the final poll is amazing, and USC finished at #27.

http://www.avca.org/divisions/division-on e-women/poll-12-22-14di/
Heh, my how things have changed in the last 5 years. It's like some kind of bizarre college football universe testing us. I seriously let out a good laugh when I saw "Vegas Bowl: Utah vs CSU"
by PDXUtefan
2014-12-07 16:39:53
How strange is that? We start the season hoping to just get bowl eligible with one of the toughest schedules in the country. We have a pretty good year, defense carries us to 8 wins, we knock off some good teams like USC, UCLA, Stanford (I refuse to list Michigan here, they were bad this year, even if it was in the Big House), finish #22 in the rankings....and all I can feel like is we just got kicked in the nuts. How hilarious, after all those years using things like the "BCS graveyard" as motivational things, talking about how pussy shit it was for BCS teams to say "oh we didn't want to be there", and how big it is for our programs history to be knocking off those guys in big bowls. Now we're on the other end.

Time to pay the karma piper? I don't know. I just find it kind of funny. Vegas is a lousy bowl, it always has been, even when we were fighting for the top of the MWC. But it's relatively close, relatively cheap to get to, and it's a chance to see the Utes play another football game in 2014. I'm indifferent about CSU and quite honestly I have absolutely no idea what they'll bring to the game.
Decided I'd relive some of the memories from last nights game via the ESPN highlights.....uhhhhh, what? Of the minute and half clip there are probably 10 or so highlights.....1, ONE, is of the Utes. Who won that game again?
by PDXUtefan
2014-12-04 22:44:16
Thank god for the Pac-12 Network, 2.5 minute clip of which a solid 75% is of the Utes. Geez, ESPN can just go pound some sand, they are the WORST.
Chiefs o-line couldn't block a 5 year old in a game of red rover. some pathetic stuff from the Chiefs so far.
by PDXUtefan
2014-11-30 19:08:20
Pasadena Hugh's finest also getting picked on quite badly in this game.
I hope the 4 guys who had season ending injuries tonight get healed up and return to the game. I don't think I've ever seen so many gruesome injuries in one football game before.
by PDXUtefan
2014-11-09 02:38:43
KT's wasn't visible gruesome, but that's a tough injury. Patrick's leg, the UO lineman's knee, and that UO TE's (or was it a WR?) hip/femur injury were nasty. It's a violent sport. hope those kids can get back to doing what they love.
When you have such a lousy, predictable offense and rely so heavily on your defense and special teams these things happen. Teams lose games when they can't score more than 16 points.
by PDXUtefan
2014-11-02 00:48:14
Lots of bad coaching decisions tonight and lots of bad offense. Every team knows what is coming and without any aerial threat it is easy to defend against us. It's hard to blame Andy, you kick enough FG's you are eventually going to miss one or two, it's a big miss but he shouldn't been carrying this team on the scoreboard every single week.
I've had Sportscenter on since after the game, not a single mention of the Utes vs USC game. So lame, it's been non-stop SEC yap-fest. Amazing that a 10-7 snoozefest with a mistake filled ending dominates their programming....
by PDXUtefan
2014-10-26 00:43:09
Oh hell, who am I kidding, it is ESPNSEC after all.
Pac-12 South is nuts, not going to be much change in the rankings this week, it will be interesting to see the first Playoff Committee standings. Another top-20 matchup right around the corner.
by PDXUtefan
2014-10-26 00:06:49
And it's going to be a dogfight. Pac-12 North looks like a dumpster fire right now, the South is dominating them so far for the most part.

Taylor Kelly looking like he has a concussion, will be interesting to see how he is dealt with.
Jesus the refs in this Chiefs vs Bolts game suck horribly.
by PDXUtefan
2014-10-19 16:57:16
Chiefs have made so many self inflicted mistakes they don't deserve to win this game, though.
Taking a step beyond the TDS gorefest, tomorrow there will be FIVE Pac-12 South teams ranked in the top-25. FIVE. Let that sink in.
by PDXUtefan
2014-10-19 00:54:17
Five freaking teams from just our division of this conference will be ranked in the top-25. That's just insane, I chuckle thinking back to the days when it'd be quite the thing to see two MWC teams ranked in the top-25.
I hope everyone who votes in the polls went to bed really early or took a nap through the first 3.5 quarters. That was 55 minutes of complete trash and 10 minutes of Booker being amazeballs.
by PDXUtefan
2014-10-16 23:47:33
My god, that game took 10 years off my life, huge huge relief to get a win of any variety after a big win the week before. That's a first for this program in the Pac-12 era.
Tomorrow I move back to SLC, after being away for 11 years, to take the next step in my life. I'm leaving so much behind in Portland, my best friends, some family, and a place I've grown to love. I'm terrified.
by PDXUtefan
2014-10-12 21:56:33
How do people do it? Moving away from Salt Lake after graduating high school seems like it was such an easy decision. Now I'm faced with a huge new challenge and I'm scared as hell, trying to find some confidence in this decision, I know it's the right thing for my career and hopefully my life. Leaving amazing friends and an amazing place like Portland is insanely hard.
I think I broke my hand....................HIGH FIVING EVERYONE FOR ROUGHLY 4 HOURS!
by PDXUtefan
2014-10-05 09:54:00
I feel like my body has been dragged through 100 yards of shit, but fuck it, that was an awesome win. I about lost my shit when they called that BS roughing the kicker penalty, stupid Pac-12 refs. After that it was nothing but shots on my way to black out city, fireball and crown royal is a dangerous combination.
On the bright side (in a sort of narcissistic way) there were some REAL gems posted last night after the game, some of my favorites....
by PDXUtefan
2014-09-28 16:36:59
First, for Homer_Crimson, my post about BOC.....BOC stands for Black Out City. I don't even remember making that post, HA, was a little surprised when I saw it just now.

Thurstonw:

Could at least one of you please step away from the ledge...

to make room for me? I need a spot!


Joefan's "highlight of the game" being a pic of the new water station sign, given the deluge of rain, irony at it's best.

H'man:


Coug'd it.


Against the cougars.


TheTarget's response:

The football equivalent of dividing by zero

HAHA

wannabeute:


Whittingham just said that the fourth down he punted on was from the 39. It was the 44 but I guess it all looks the same when you have no intention of going for it.


Lol, /facepalm

Adamtheute:

Can't wait to see where we're ranked tomorrow!

Didn't everyone say we'd be ranked after the WSU game?


wannabeute with another good one:

The game has been over for 45 minutes and Sitake is still sending three after Halliday


USS Utah:

That didn't look like a team with nothing to play for. WSU, I mean. Utah, OTOH, did look like they had nothing to play for.


jrace:

No, I don't believe in miracles


Hell, even snowbird made an appearance. Interesting night to say the least, going back and reading the posts has at least been humorous.
Whitt's conservative nature, by heart, will get him canned. Conservative does not work in this conference. When you're up by 21 you go out and score 21 more points. You go for it on 4th and inches. You counter punch for punch. That's how Pac-12 teams
by PDXUtefan
2014-09-28 15:04:43
play. The scoreboard is always 0-0

Having said that, the play last night was pretty pathetic outside the first quarter. I'm sorry, did any o-line players actually suit up? Tissue paper soft, they couldn't block a pop warner defense. And Wilson needs to settle the #%!@ down, happy feet and dancing don't help. Dres? When the ball hits you in the hands you have no excuse.

There was just a total breakdown in all aspects of the game, from the coaching on down.