For all users. This page is automatically generated and contains the most recent and best work on the message board.
Post Statistics:
* Note: Current rankings are based on activity in the last calendar year.
Recent Topics:
Possible upsets week 11.
by Section10Row51Ute
2015-11-04 10:07:45
#5 Notre Dame (-8) at Pittsburgh.

#9 Iowa (-7) at Indiana.

#8 TCU (-5.5) at #14 OSU.

#7 Michigan State (-6) at Nebraska

#2 LSU (+6.5) at #4 Alabama

Prediction: After Utah destroys Washington this week, we move up 3 spots to #9.
Based on scheduling, Utah has as good of a shot as anyone to make the playoffs.
by Section10Row51Ute
2015-10-30 09:11:22
The Big 10 has 3 teams ahead of Utah and none of them have played each other yet. Every big Ten team will have at least 1 loss by seasons end.

Big 12: Baylor and TCU both have 3 more ranked teams remaining on their schedule. Both are likely to have 1 loss. The playoff committee will not take a 1 loss Big 12 team over a 1 loss team who wins a conference championship game.

SEC: They are in the exact same boat as the PAC-12, all teams will have at least 1 loss by seasons end. They'll most likely get 1 team in.

Notre Dame: has 2 moderately difficult road games the next 2 weeks and end with a game at Stanford. Unlikely that they don't get another loss.

ACC: It's a one team race (Clemson) who still has to play Florida State, at South Carolina, and a Conference Championship. They could easily drop a game.
If Whit is offered the USC job, Utah can and should match when you consider cost of living.
by Section10Row51Ute
2015-10-14 14:21:51
Whittingham is making $2.6 mil a year. That is the equivalent to $3.7 mil in L.A.

Sark was making $4.2 mil a year, which is equivalent to $2.9 mil a year in SLC.

So, a 300K raise for Whit would put him where Sark was at when you factor in cost of living.

Whit may be a candidate for the USC job, but I don't think they offer him more than $4.5- $5M. He doesn't bring the excitement of a Jim Harbaugh/Chip Kelly type of hire.

http://money.cnn.com/calculator/pf/cost-o f-living/
Detroit Free Press staff predictions
by Section10Row51Ute
2015-09-02 13:08:27
http://www.freep.com/story/sports/college /2015/09/02/michigan-state-football-predic tions-utah/71568374/



Michigan vs. Utah

Mark Snyder

Utah 25, Michigan 14: Utah has a proven tailback, elite special teams and a high-level defense. Add in the raucous home crowd, and the scales tip to the Utes. Michigan's offense was one of the nation's worst last year, and the Wolverines haven't won a significant road game in years. Coach Jim Harbaugh will improve those areas but probably not in the first game. U-M's last road opener was highly anticipated, too: at Notre Dame in 1998. That was a 16-point loss.

Drew Sharp

Utah 24, Michigan 14: Although Harbaugh is keeping the identity of his starting quarterback a mystery until the very end, there's no mystery to the Wolverines' plan of attack: establish physicality at the point of attack. But the Utes aren't afraid of being physical.

Jeff Seidel

Utah 23, Michigan 20: In both of his other college coaching stops (San Diego and Stanford), Jim Harbaugh lost his debut. Michigan's defense will be impressive and the offensive line will be improved, but this is no cupcake.

Glad to see Hatfield lawyer up with a solid defense attorney. The story and arrest look like bull$#!+ to me. Police didn't follow correct lineup procedures, so the identification is meaningless. I don't trust either the cops or the eyewitness
by Section10Row51Ute
2015-07-01 21:19:25
account. He may get slapped with probation or some community service at worst.
Such fine young men
by Section10Row51Ute
2014-12-22 16:28:13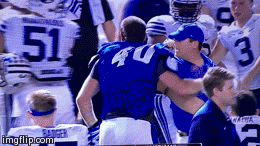 ">
Hell yeah bro!
by Section10Row51Ute
2014-12-22 13:18:27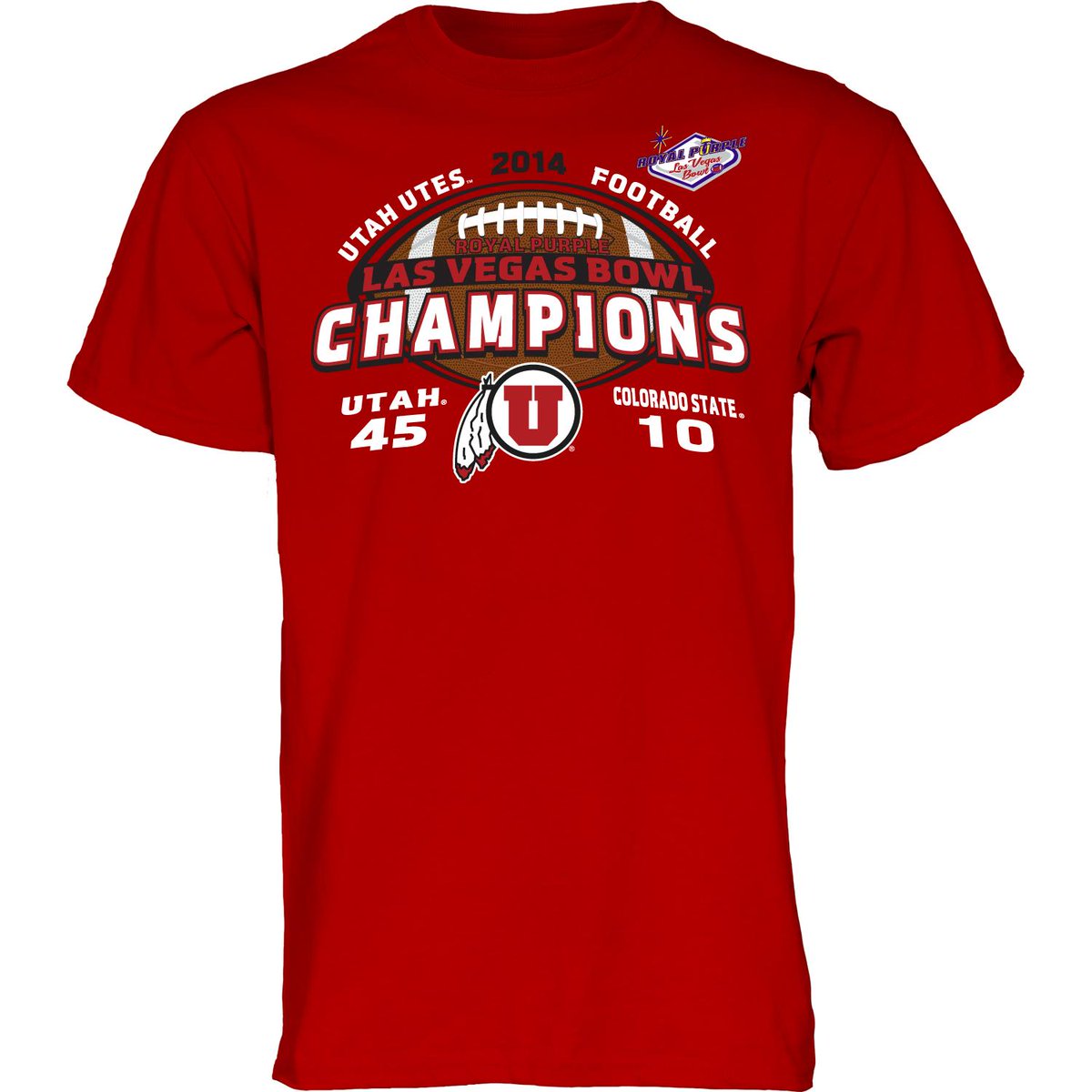 Damn, the SEC is running the gauntlet this weekend:
by Section10Row51Ute
2014-11-20 17:52:17
Florida is trying to match Jacksonville State and Tennessee Tech by beating Eastern Kentucky.

Georgia is playing Charleston Southern who just held off Liberty last week 38-36.

The fake USC is 24.5 favorites at home to mighty Southern Alabama.

Alabama looks to beat the Western Carolina Catamounts whom they have outscored 153-6 over the past 3 meetings.

14th ranked Auburn takes on Samford and Son and will surely move up in the polls with a win.
Bowl projections
by Section10Row51Ute
2014-11-03 13:05:01
CBS: Sun vs. Louisville
Reign of Troy blog: Holiday vs. Iowa
Scout: Cactus vs. Oklahoma State
National Football Post: Vegas vs. Boise
ESPN Schlabach: Holiday vs. Minnesota
ESPN McMurphy: Holiday vs. Nebraska

It obviously depends on how we finish the year: The bowls that have Utah in the Vegas or Cactus bowl have us finishing behind USC, UCLA, both Arizona Schools and Stanford.

If we win 4/4 its either Rose (playoff) or Alamo (most likely Alamo).

If we win 3/4 It's Alamo, Holiday, or San Francisco (most likely Holiday)

If we win 2/4 it's San Francisco, Sun, Vegas, or Cactus (depends on who we beat)

If we win 0 or 1 more its Vegas or Cactus.
How the Country roots for College football-by Zipcode.
by Section10Row51Ute
2014-10-18 11:19:09
Interesting map:

http://nyti.ms/1CIhun0


Like the other sets of maps, these were created using estimates of team support based on each team's share of Facebook "likes" in a ZIP code. We then applied an algorithm to deal with statistical noise and fill in gaps where data was missing. Facebook "likes" are an imperfect measure, but as we've noted before, Facebook likes show broadly similar patterns to polls.


Looking at the State of Utah, the Utes are dominant. In the 4 zip codes (all Utah County) where BYU is more popular, the ratio is about 2.5-1. There are 3 zip codes in Utah county where they are 2-1, and 3 more where they are 1.5-1. That's it.

In Salt Lake County, Utah is 4-1 (maybe closer to 5-1) across the board. Up North (except Cache county) it's about 3-1 Utes across the board, and the rest of the state is about 2-1 Utes.
I along with some others posted on here in May about how we did at the Ogden Marathon. For me, it was a huge disappointment, falling 24 minutes short of my goal time (3:10) and qualification for the Boston Marathon. After that race, I decided to
by Section10Row51Ute
2014-10-06 11:55:13
go all in on the training. For 18 consecutive weeks, I ran on average 60 miles a week. This included 14-15 mile runs every Tuesday morning (at 5 AM before work), 8-11 milers every Thursday morning, and long runs every Saturday; all over 18 miles (5 over 20 miles). All with one goal in mind: 3:10 or faster at the St. George Marathon.

So I laced them up on Saturday morning nervous as hell. Thought I had a good chance based on how well the training went and the Top of Utah Half Marathon I ran in August (1:27). I also knew the full marathon distance is a completely different animal and it was going to be very tough.

Race started out well, the first 7 miles at St. George are mostly downhill and pretty fast. Averaged about 6:40 per mile for miles 1-7. First test came at Mile 8 (the Veyo hill). It is a fucking monster. Focused on keeping the heart rate down, but the pace suffered greatly (8:05). To make things worse, started to feel tiredness in the legs.

Miles 9-13 continued as a slow climb. Based on my training, I knew my legs could recover if I stayed calm. Got through this tough stretch averaging 7:15's; slower than expected but still on track for a 3:10 thanks to the fast early miles. Hit the halfway point in 1:32.

I don't remember miles 14-18, but they were solid splits; 7:02, 6:40, 6:40, 6:53, 6:51. Trouble came at 19; some unexpected uphills led to a 7:36. At mile 20, I was absolutely exhausted. Convinced myself that 7:30's from here on out would get it done, but didn't know how I was going to do it. Just kept running.

Managed a 7:12 for mile 20, but it was tough. Then came a giant series of downhills at 21. Not only did I run a 6:43, but was able to stop at back to back aid stations, take a quick drink and catch my breath.

At 22, I knew I had to run four 8 minute miles to close this thing out on time. Thought it was going to happen if I just held on. Ran 7:31 and 7:11 miles before entering St. George from the parkway. 2 miles still left but I felt like death and heart rate was through the roof.

Finally made it around the final corner and saw the finish line in the distance. Looked for my family but couldn't find them. Then I heard a large roar in the crowd and knew it was them (about 15 of them made the trip). Ran to the other side of the road for high fives, then back to the middle of the road and the finish line: 3:06:40.

Immediately felt light headed when I crossed the line. I just stood there, hunched over for a minute or two with one of the volunteers. Stumbled to the shower and just stood there, soaking.

Slowly walked over to the fence-line (with a volunteer holding me up) where my family was at. More high fives, hugs, and a very loud singing of Happy Birthday (Saturday was my 37th), with family members, volunteers, and even a couple strangers. Truly a great moment.
ESPN blog bowl projections:
by Section10Row51Ute
2014-09-21 18:08:55
College Football Playoff: Oregon
Fiesta Bowl: UCLA
Valero Alamo Bowl: Stanford
National University Holiday Bowl: Utah
San Francisco Bowl: USC
Hyundai Sun Bowl: Arizona State
Royal Purple Las Vegas Bowl: Washington
Cactus Bowl: Arizona
Heart of Dallas Bowl*: Oregon State

http://espn.go.com/blog/pac12/post/_/id/7 7323/pac-12-bowl-projections-week-4-4

Last week we were projected to Vegas.
2 Tickets for sale-Fresno State
by Section10Row51Ute
2014-09-01 13:10:50
Have a little league game so can't make it this week. 70$ for the pair-section 10 row 51. Face value is 90$.
Scott Mitchell going to be on the biggest loser. Best of luck to him, weight loss is a bitch.
by Section10Row51Ute
2014-08-06 15:50:24
http://deadspin.com/scott-mitchell-got-fa t-and-will-be-on-the-biggest-loser-1617195 012?utm_campaign=socialflow_deadspin_twitt er&utm_source=deadspin_twitter&utm_medium= socialflow
I liked the discussion on here a few months ago about how fellow runners did at the Ogden marathon. Wanted to know who on here is training for a fall marathon or half marathon, what
by Section10Row51Ute
2014-07-22 20:02:22
your goals are, and how training is going. I took 89's advice and have upped mileage considerably over the past 2 Months for St. George on Oct 4th.
The real culprit of the San Antonio A/C shutdown
by Section10Row51Ute
2014-06-05 21:41:53
Dearest Abigail, The fighting in Foxborough has been most violent.
by Section10Row51Ute
2014-01-11 20:54:38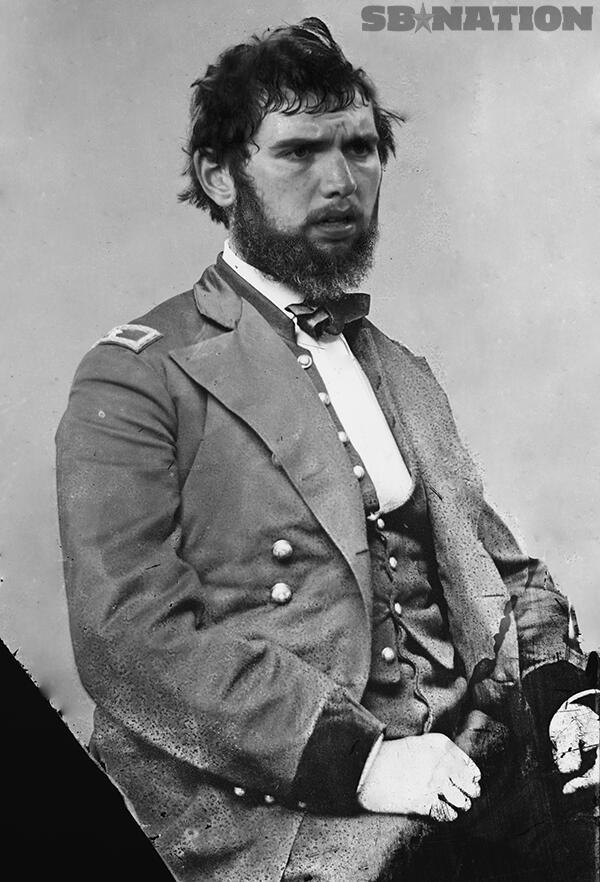 Dan Deirdorf is an idiot. He's going on and on about how it's better that the Patriots give up the ball inside the 3 rather than taking a safety. Hey dumbass, the Colts are guaranteed a field goal and would most likely get a TD.
by Section10Row51Ute
2014-01-11 19:36:50
And I'm still pissed off Gus Johnson didn't get the earlier game. The team on fox wasn't good.
Bad idea.
by Section10Row51Ute
2013-10-18 07:10:27



http://shop.utahutes.com/catalog/product/ Utah_Utes_vs._Stanford_Cardinal_2013_Score _T-Shirt_-_Red
Texas fires DC
by Section10Row51Ute
2013-09-08 14:55:57
http://msn.foxsports.com/collegefootball/ story/After-BYU-loss-Texas-fires-defensive -coordinator-Manny-Diaz-090813
Chow fires OC at Hawaii, they won't fill the position this year but Jordan Wynn and Luke Matthews will see an expanded role.
by Section10Row51Ute
2013-08-03 06:20:22
http://www.sportingnews.com/ncaa-football /story/2013-08-02/hawaii-offensive-coordin ator-dismissed-fired-aaron-price-norm-chow -jordan-wynn
Has anyone ever had success adding on to existing football seats? If so, what was the cost?
by Section10Row51Ute
2013-05-13 10:52:40
Was told by the ticket office that a one time $1500 crimson club donation is required to add additional seats in my area. This doesn't include the ticket price.

Just curious if what they are telling others is consistent with what they are telling me or is it just something they pull out of their ass. TIA.
Anyone here happen to run the Huntsville, UT Marathon last year? Had some questions about the course. It looks pretty sick:
by Section10Row51Ute
2013-05-09 11:51:44


4524 ft drop in elevation with a start at 8738 ft above sea level. Was wondering if this is more rolling hills or steady decline.
The only player from the State of Utah to win Rookie of the year? Damian Lillard.
by Section10Row51Ute
2013-05-01 22:14:59
4th player ever to be a unanimous selection.


During his rookie year he broke Stephen Curry's NBA rookie record for three-pointers in a season, knocking down 185 three-pointers on the year, which is also a new Trail Blazers franchise record for most three-pointers in a season. It was also the fifth most threes in the league this season. He was named the Kia Western Conference Rookie of the Month in each month during the season, becoming the eighth player to sweep the monthly awards.

He joined Oscar Robertson and Allen Iverson as the only rookies in NBA history to record 1,500 points and 500 assists in a season. He scored 30 or more points five times during the year, including a career-high 38 against the Los Angeles Lakers in April.
http://www.weberstatesports.com/ViewArtic le.dbml?DB_OEM_ID=8600&ATCLID=207500663
Check out who stopped by the Duck Dynasty Headquarters.
by Section10Row51Ute
2013-04-09 13:38:05
Haven't seen this posted yet, but one of the best sports columnists (Jason Whitlock) with a good article on Alex Smith and Andy Reid
by Section10Row51Ute
2013-03-02 10:26:04
http://msn.foxsports.com/nfl/story/kansas -city-chiefs-acquisition-of-alex-smith-cou ld-pay-off-if-andy-reid-creates-right-form ula-030113
Sean Smith may not be a Dolphin for long:
by Section10Row51Ute
2013-02-23 14:10:22
A source close to free agent cornerback Sean Smith laughed when asked if Smith and the Dolphins have had productive contract talks at the Combine. Smith is seeking a contract worth at least $24 million guaranteed over three years, and the Dolphins don't value him that highly. The Dolphins might use the franchise tag to keep him around, but defensive tackle Randy Starks seems like the likelier option.
Don't rule out the transition tag, either, which gives the Dolphins the right to match any other free agent offer Smith receives.


Either way, Sean is going to get paid big over the next few years which is good to see.

http://www.palmbeachpost.com/news/sports/ football/dolphins-report-pressure-is-on-je ff-ireland-to-avo/nWX4M/
Good analysis of the Alex Smith situation
by Section10Row51Ute
2013-02-19 11:50:10
The only items that are important:
1. The 49ers want to trade Smith.
2. Smith would rather be released and become a free agent.

5 Myths regarding the situation:

1. The 49ers are eager to have both Colin Kaepernick and Smith on the roster in 2013.
2. There's a weak trade market for Smith.
3. Smith was a free agent last season and there was no market for him.
4. The 49ers owe it to Smith to release him.
5. Teams will be reluctant to trade for Smith because his salary is prohibitive.

http://www.sacbee.com/2013/02/19/5199309/ 49ers-analysis-alex-smiths-future.html
Alex Smith and Brett Elliott story in Peter King's MMQB.
by Section10Row51Ute
2013-01-28 07:37:29
http://m.si.com/1320468/are-you-ready-sup er-bowl-xlvii-week-is-off-and-running-2/
Good poll question and somewhat unexpected answers. I expected more votes on the pessimistic side due to the bad season and how fans usually overreact. Good to see that the majority on here are reasonable.
by Section10Row51Ute
2013-01-17 19:55:32
I would love to see the question again after next season and compare it year to year.
---
Top 10 Most Recently Posted Messages:
......and just like that I go from hating the Spurs to wanting them to win a title.
(418 days ago, 12 stars)
Bull$#!+. No way Montana gets in over Weber State. Weber's
(438 days ago, 2 stars)
No, we don't. You can't argue with stupid. Best approach is to avoid and eliminate anything zoob in your life.
(441 days ago, 1 stars)
I was very impressed with Scalley speaking to the crowd last night. Say what you want about him being a dork in recruiting videos and selling religion, the guy is very smart. I'm 100% convinced he will be a D1 head coach in the next 5 years.
(445 days ago, 7 stars)
The parity is insane, I don't necessarily think the PAC-12 is outstanding from top to bottom.
(455 days ago, 0 stars)
First reply in the comment section:
(461 days ago, 6 stars)
Great year. Give Kyle and staff a raise and keep the program rolling.
(468 days ago, 3 stars)
Coach K owes you and your fanbase absolutely nothing. P.S. F*** off.
(473 days ago, 15 stars)
I feel the same way about this website.
(523 days ago, 5 stars)
Yes. The Peach bowl selects 2 at large and the Fiesta selects one.
(524 days ago, 0 stars)
Devon Daniels, Jayce Johnson, and Jojo Zamora
(529 days ago, 0 stars)
Maybe, maybe not. Timing was poor, but maybe there are some other details being left out. We only have the USU coach side of the story. Maybe he thought he was going to be coached by Stu for 4 years and wasn't getting decent coaching. I don't buy
(529 days ago, 1 stars)
Notre Dame has a much better shot than anyone from the Big 12.
(531 days ago, 0 stars)
So do you like or dislike the FPI? I can't tell from your post.
(531 days ago, 2 stars)
Here's what I got:
(532 days ago, 1 stars)
So who is the Utes version of Von Miller who knees a guy in the throat? How about Aqib Talib who tries to gouge the eyes out of Dwayne Allen?
(532 days ago, 1 stars)
I haven't tried it, but heard it has a salty aftertaste.
(536 days ago, 3 stars)
Typically you add 30% for compensation and benefits. $80,600. If you factor in summers off (3 months), that brings the total to $107K a year.
(536 days ago, 0 stars)
Most likely a late game, especially if Utah wins. It's the marquee PAC-12 matchup that week besides USC and Oregon and the UA ASU rivalry game.
(536 days ago, 0 stars)
That's weird, google has it as week 11: https://www.google.com/search?q=college+f ootball+schedule
(537 days ago, 0 stars)
Possible upsets week 11.
(537 days ago, 1 stars)
I'd probably root for USC as the 2nd PAC-12 team from the South. Arizona fans in Vegas during the BBall tourney have made me hate them. Graham at ASU is a douche. I'm indifferent to UCLA and Colorado. USC fans were cool when I went to their place
(539 days ago, 1 stars)
The PAC-12 covers bowl expenses.
(539 days ago, 0 stars)
Not sure what you were watching in 2012, but outside of the first quarter Washington dominated Utah. There wasn't a fumbled punt and we had zero chance to take the lead in the second half and win the game.
(539 days ago, 0 stars)
This is actually why I like Utah in this one. After mediocre performances against Utah State and Fresno, Utah was focused going to Oregon. We got very overconfident before USC, now we aren't. I even think we may
(539 days ago, 1 stars)
After looking at the schedules, I disagree. All the teams at the top of these conferences have a lot of tough games remaining. There will be very few (if any) undefeated teams at the end of the regular season.
(542 days ago, 1 stars)
Based on scheduling, Utah has as good of a shot as anyone to make the playoffs.
(542 days ago, 1 stars)
He'll get his street cred back when Whit comes to town and they become boys.
(543 days ago, 1 stars)
But how great of a job is USC? They can pay more than Utah, but with that comes unrealistic expectations and very little job security. In addition, how much can he really succeed at USC? The PAC-12 is talented top to bottom and it's very unlikely
(544 days ago, 1 stars)
I like your optimism, but no way is this going to get done prior to the 2017 season.
(544 days ago, 0 stars)
I have a hard time hating Gary because Kyle is such good friends with him. If Kyle doesn't care about him poaching players and coaches, then why should I? Besides, they aren't really a threat to Utah.
(546 days ago, 3 stars)
Hill did take care of Whit last year. He was compensated fairly for what he accomplished. He'll get another bump this year.
(550 days ago, 0 stars)
Hansen should be getting 2nd team QB reps. If Wilson goes down, Utah is in trouble either with Thompson or Hansen. Might as well get the Freshman some time.
(550 days ago, 2 stars)
Taxes are a fixed cost and are much higher in California.
(558 days ago, 0 stars)
Even if USC decides to back up the Brinks truck, it's not going to be for Whittingham.
(558 days ago, 0 stars)
If Whit is offered the USC job, Utah can and should match when you consider cost of living.
(558 days ago, 2 stars)
Cal's gameplan is going to have Goff take deep drops. He's going to hold onto the ball longer than any other team we have faced. All the other teams Utah has faced got the ball out quickly to negate Utah's D-line.
(564 days ago, 0 stars)
wow
(567 days ago, 0 stars)
#2 is wrong. Opposing QBs have been innacurate because of Utah's D. Michigan's gameplan was to get rid of the ball quickly to negate Utah's D-line. This led to innacurate passes. Rudock has looked
(567 days ago, 5 stars)
RE: Ah yes, the spirit of Yogi Berra is alive and well in Hackett...
(571 days ago, 14 stars)
Thanks for doing this, it's a great show and there is nowhere else to get the video for those with DirecTV.
(571 days ago, 2 stars)
We won't because this offense doesn't go for big plays. Totally different mentality and players than in 2013.
(578 days ago, 0 stars)
Box Elder Bees Mitey Mites taking on the Mountain Crest Mustangs. The Bees have a legit shot to end a 15 game losing
(578 days ago, 0 stars)
Scott has 30 lbs on both of them. He's so big that opposing CB's can't guard him when they throw one up. Not the case at all for Young or Smith.
(579 days ago, 0 stars)
Scott is the best option because of his size. It's either a catch or a pass interference. Going deep to a small guy is too risky for the current Utah offense since they are very risk averse.
(579 days ago, 1 stars)
Joseph Smith is a miami hurricane?
(579 days ago, 0 stars)
Who are the Utes playing tomorrow? Which sport?
(584 days ago, 0 stars)
We have been waiting for Scott's breakout game for 3 years.
(584 days ago, 1 stars)
Agree completely. Unfortunately the Utah Legislature won't let the University make this decision on it's own without political pressure. It's what you get by being a state school.
(585 days ago, 0 stars)
Poorly worded on my part. BYU-Utah is the only big time rivalry in the State of Utah.
(585 days ago, 0 stars)
The 2 most popular Universities in the State that absolutely hate eachother. Talk all you want about USU, but the games with them have nowhere near the interest of the general population than BYU-Utah.
(585 days ago, 1 stars)
Special teams are very unpredicatable and many times just come down to luck. Last year was a once in a decade type season for our special teams.
(585 days ago, 0 stars)
Most Washington fans are a bunch of douches. Go USU.
(585 days ago, 3 stars)
The State Legislature does care about the rivalry and I think they are acting alone to put pressure on the U. They want to see the game because it is unique to Utah and is a big deal in the State of Utah when it happens.
(585 days ago, 0 stars)
It would be pretty hard. I think KT will look better with a week of practice, but in the game he looked uncomfortable and jittery. Basically one read and takeoff. And his throwing motion is too slow with the hitch. These aren't things that can be
(587 days ago, 0 stars)
The problem isn't their waistline, it's something in their head (especially Phillips). You don't even need to be in remotely good shape to kick a football.
(587 days ago, 0 stars)
No he didn't. Wilson has looked far better than KT and without a doubt gives the Utes the best chance to win.
(587 days ago, 8 stars)
I hope this is a joke.
(588 days ago, 5 stars)
RE: Predictions for Utah vs USU
(592 days ago, 4 stars)
RE: Do you have a website you use for Vegas spread? I don't use this for gambling at all. I'm just a nerdy guy that' likes to model things
(593 days ago, 0 stars)
Sign up to be a writer on the examiner website and publish your thoughts:
(593 days ago, 0 stars)
No real reason for Utah fans to get all bent out of shape over this clown. He obviously knows nothing of the details and did no homework. He's just some dude writing his opinion on an unknown website. I got better $#!+ to do than worry about
(593 days ago, 7 stars)
Wrong, this article is from an online news source, not the Standard Examiner.
(593 days ago, 0 stars)
Sounds useful for gambling. I'd like to see the results/predictions compared to the Vegas point spreads.
(593 days ago, 2 stars)
We don't need Domo in order to win, we're only playing him so he can practice for a real game. We appreciate USU's cooperation in helping us achieve something more important.
(594 days ago, 1 stars)
Did you watch the Las Vegas Bowl last year? That CSU team beat Utah State. The difference in CSU vs. Utah speed was HUGE.
(594 days ago, 2 stars)
So who do you take carries/touches away from? Scott needs the ball more and I'm not taking Covey off the field. Poole and Booker are better runners than Thompson.
(594 days ago, 0 stars)
Great article. Hopefully Dez sticks with a solid financial manager and invests the money from the new contract wisely. He is lucky enough to get a big second contract, a luxury a lot of players don't get.
(594 days ago, 0 stars)
Just when you think it can't get any better, you find out that Gus Johnson is doing play by play.
(599 days ago, 1 stars)
I just wish I could start drinking at work.
(599 days ago, 5 stars)
Depends what the coaches saw on film and what they see in the game. I think it's unlikely.
(599 days ago, 0 stars)
Ronnie Mac has been consulting Michigan. This is 100% fact. I don't know the extent to which he has broken down film and given specifics for the Utah game.
(599 days ago, 1 stars)
The fans on this message board aren't playing in the game.
(599 days ago, 1 stars)
All the ESPN gameday guys picked Utah, except Desmond Howard who doesn't really count.
(600 days ago, 1 stars)
Not as geeked up as getting $200 a ticket. It's going to be very interesting to see what the crowd looks like.
(600 days ago, 0 stars)
There are a ton of fairweather Utah fans. Wouldn't surprise me at all if there are 10K Michigan fans in attendance tomorrow.
(600 days ago, 0 stars)
Detroit Free Press staff predictions
(600 days ago, 10 stars)
The only thing I strongly disagree with is the secondary. The PAC-12 is far superior to the B1G in passing and the Utah secondary has been tested. No way Michigan's secondary is better than Utah's.
(600 days ago, 1 stars)
If Wilson can't outplay their QB, we deserve to lose.
(600 days ago, 9 stars)
Make sure you heckle them loudly and try to get into a fight with Harbaugh. This website will bail you out of jail.
(600 days ago, 25 stars)
The recruiting is going to be way better because of Harbaugh and will last for a long time after he leaves. Plus he has energized the program-which includes big donors and alumni.
(600 days ago, 0 stars)
That doesn't work. The slow bastard will not move over to the right. Only way to get them to move is to ride their ass.
(600 days ago, 1 stars)
Looks like you started tailgating a bit early.
(600 days ago, 3 stars)
You go after the best coach you can. Blue collar and flashy don't have to be (and usually aren't) mutually exclusive. Besides, coaching at this level is usually a short-term endeavour anyway. Utah is lucky to have had Whit and Hill for so long.
(600 days ago, 1 stars)
I wouldn't touch the line, but would bet the under.
(601 days ago, 4 stars)
Even if they do add something different, our defense isn't going to change much. We always play a lot of man defense.
(601 days ago, 1 stars)
That's what she said
(602 days ago, 11 stars)
Or how any one of thousands of Utes pronounce it after tailgating.
(602 days ago, 6 stars)
Dude, you totally owned that homeless guy.
(607 days ago, 4 stars)
Don't f*** with Ute Dog. He looks harmless but will rip your nuts off.
(608 days ago, 4 stars)
Depends on where the team is at. If we're sitting at .500, you redshirt him. If we have any sort of a shot at a Conference Championship you play him if he can help you win. It's all hypothetical at this point though.
(608 days ago, 0 stars)
Didn't click on the link but I'm guessing this is a story about BYU cheerleaders.
(608 days ago, 10 stars)
I have to think that Whittingham will have a chip on his shoulder for this game. No doubt he wants to out-coach Harbaugh.
(608 days ago, 4 stars)
Those letters are huge! That is going to look fantastic when complete.
(608 days ago, 2 stars)
Looks like it was the correct decision legally but the wrong decision morally. Drug testing policies in the
(609 days ago, 6 stars)
They look like the 2 fans in front of me. Except they are awake and appear to be cheering.
(610 days ago, 1 stars)
The AD cut him short, he wasn't too drunk to finish.
(610 days ago, 0 stars)
I think people are making a big deal about very little. Dude was at a pep rally, had a few drinks, and dropped an F-bomb while trying to get people around the program excited.
(610 days ago, 2 stars)
You should definitely not buy tickets from the guy who was asking $200 per ticket on here a few days ago.
(610 days ago, 1 stars)
Congrats!
(612 days ago, 0 stars)
Top 10 Most Recommended Messages:
Did you watch any of the 2011 season? Norm Chow got everything out of Jon Hays and the Offense that was given to him. Chow was a great hire. (44 stars)
2013-02-13 12:44:28
They should mail the old logo to BYU to use when they go back to the Mountain West. (39 stars)
2011-04-04 11:05:06
You guys both sound like dicks. (36 stars)
2015-02-20 09:56:04
The entire 2004 and 2008 seasons. (34 stars)
2012-03-26 14:24:58
If there is anything Ute fans can appreciate, it's when our friend's fat arm makes us look naked. (33 stars)
2011-07-11 08:22:05
Let the Zoobs enjoy it. It's not very often they get a chance to overhype their QB. (30 stars)
2012-07-17 08:53:59
Hays for President (29 stars)
2012-09-14 10:30:48
Now a pair of melons gets you kicked out of the north end zone. (29 stars)
2011-07-19 08:51:05
My Eric Weddle man crush has been surpassed by Alex "as tough as a $2 steak" Smith. (28 stars)
2012-09-19 11:57:26
Pouha Donates $50K to U (26 stars)
2012-05-25 09:56:20
Top 10 Most Viewed Messages:
Dear God, what happened to Leslie Visser? (3326)
2011-03-17 19:06:08
I like this picture better (1910)
2011-12-12 10:31:15
Based on scheduling, Utah has as good of a shot as anyone to make the playoffs. (1011)
2015-10-30 09:11:22
Heaps wishes his wife had boobs that big. (883)
2011-06-25 20:53:18
sam boyd stadium seating question (863)
2010-12-17 13:17:39
I love Coach Whit's comment from the DNews article this morning regarding (849)
2011-01-31 10:22:01
Forget about Norm Chow coming to the Utes for their first season in (805)
2011-01-23 10:36:42
Jordan Wynn Status (775)
2011-02-11 13:33:03
latest ESPN PAC-12 recruiting blog (772)
2011-01-27 09:43:46
Should be a strong candidate for all-american honors next year. (743)
2011-12-16 18:09:05