Hansen moving to Safety final?
by UteThunder
2016-04-04 15:58:58
Heard a snippet of an interview with Kyle today and when talking about the talent and depth at Safety, he mentioned something to the effect of "and we don't even have Chase back yet". The way he said it made it sound like the decision has been made and Chase is no longer a potential QB.

The move wouldn't surprise anyone, but has anyone heard anything definitive on this?
Correct me if I'm wrong, but wasn't one of the reasons Poeltl came back that his mom was more interested in him earning his degree than having him play in the NBA? I swear I heard that at the beginning of this season, maybe during the BYU game?
by UteThunder
2016-03-31 20:30:07
Anyone else hear that? Might explain why he hasn't declared yet.
Scheduling FBS one-and-dones: Is Utah trying to do this, and should Utah be trying to do this?
by UteThunder
2016-03-30 12:25:45
Texas A&M, Arizona State, and Oregon have all signed Fresno State up for a one-and-done in the next few years, a team we just played home-and-home.

Illinois is bringing in Akron, UTSA, Charlotte, and Wyoming for one-and-dones.

Why are we only bringing in FCS teams for one and dones? Is it simply money? What FBS teams should we, and could we, get to come in for one-and-dones?
Speaking of TV shows people are watching, is anyone watching Hap & Leonard? I've found it to be very entertaining so far.
by UteThunder
2016-03-29 13:35:57
I'm kind of hoping the audit finds Utah has been a bit irresponsible in scheduling and makes recommendations to schedule more local schools when possible.
by UteThunder
2016-02-24 12:03:55
In football . . .

Utah agrees to schedule Utah State every year, preferably on a 2-for-1 or 3-for-2 basis,(We're not getting one-and-dones from the Aggies) but we will take home-and-home if that is our only option.

Utah agrees that in any year they schedule an FCS program they will alternate between playing Weber State and SUU, however, they are not obligated to play an FCS team every year.

Utah uses the remaining spot(or spots in years Utah doesn't play an FCS team) to schedule a team(s) from a P5 conference and/or G5 teams in recruiting hotbeds such as Hawaii, California, Texas, etc.

In Basketball . . .

Utah agrees to schedule Utah State every year(2-for-1 or 3-for-2). Weber State, SUU, and UVU are scheduled on a rotating basis, two at a time in 2 year intervals(always at JMHC). For example it would start with WSU & SUU year 1, SUU & UVU year 2, UVU & WSU year 3, WSU & SUU year 4, etc.
This made me laugh.
by UteThunder
2016-02-23 21:10:53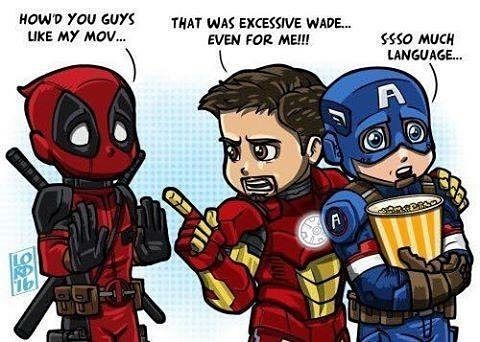 ">
After listening to the Dan McCay 1280 interview and scrolling through his twitter feed, it is disgustingly obvious the intent of the audit is meant to hurt Utah athletics.
by UteThunder
2016-02-23 18:47:23
Over and over, the phrase "academics come before athletics" and variations of it have been used to justify the audit of the U athletic department. Where is he/they getting the impression that athletics are being put before academics at Utah? Because we cancelled a basketball game? Bought out a football game? Stopped scheduling basketball games with Weber and USU? Took a two year break from playing BYU in football?

What the hell does any of that have to do with putting athletics ahead of academics or vice versa?

This whole thing is a joke and it is just sickening to know that elected officials are willing to act like this. Here's hoping each of these idiots is voted out of office in the next election.
Question regarding this audit and the potential legislative punishment that could be meted out: To what extent will the Pac-12 have our back and what can they do to help us?
by UteThunder
2016-02-20 20:42:38
I have little doubt that at the end of this audit our BYU-fan legislators intend to redistribute our Pac-12 payouts to the other in state institutions in an effort to hinder our athletic success relative to their favorite team. Is their anything the Pac-12 can do to prevent this or counteract this?

The only thing I can think of is for the Pac-12 to blackball BYU in all sports. Is there anything else that can be done to prevent this? Will the Pac-12 do anything to help Utah in this situation?
Is it possible Chris Hill is just using BYU to play the Utah Legislature?
by UteThunder
2016-01-09 15:10:36
Hill knows there are lawmakers in this state who will threaten legislative action forcing us to play BYU. He also knows they'd have to settle for threatening to withhold funds from the University of Utah.

With this knowledge, does Hill cancel the two football games and now a basketball game knowing he can use the prospect of scheduling BYU to get more money from those legislators?

Sort of a "You want us to play BYU? Here's what we want..." and after he gets what he wants and the short breaks in both sports, the games are put on future schedules.
Morgan Scalley - at first I was a bit puzzled by the decision(maybe it's too early in his career?), but the more I think about it the more I like it; or at least the more comfortable I am with it.
by UteThunder
2016-01-04 19:38:14
Quick Comparison with Sitake:

Age promoted to DC
Sitake - 34
Scalley - 36

Years Coaching Prior to DC
Sitake - 8
Scalley - 9

Years Coaching Defense Prior to DC
Sitake - 5
Scalley - 7

Position Played in College
Sitake - Fullback
Scalley - Safety

Played in Kyle's Defense
Sitake - No
Scalley - Yes

Given all of that, I would say Scalley is in a position to be at least as successful as Sitake was while running our defense, but more likely he is set up to be more successful than Sitake was.
It's February 2016, the Monday after signing day. The newest member of our coaching staff is announced with some shuffling among the current members.
by UteThunder
2015-12-31 17:37:30
A-Rod is moved to WR and Passing Game Coordinator(aka Throw Game
).

Harding is moved to OL and is Running Game Coordinator.

The newest member of the staff is named OC and will also coach QBs.

Your reaction?
Ok, these Bo Jackson strongest of the strong ads were starting to get really old but two of the latest ones are pretty good.
by UteThunder
2015-12-31 11:12:28
Steve Young and Joe Montana 'not' being awkward with each other and Bo questioning whether Emmitt Smith was the strongest RB of all-time while breaking baseball bats over his leg for firewood.

Good stuff.
Des News headline caught my eye: The Big 12 and the Ty Detmer Factor - I just had to read the article, & as hard as it is to believe, the writer is making the case that hiring Detmer as OC makes BYU a more attractive candidate for B12 expansion. WTF?
by UteThunder
2015-12-30 22:22:33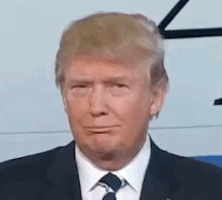 ">
Pac-12 Bowl games, who to root for? Here's how I look at it . . .
by UteThunder
2015-12-26 15:22:25
Having a 10 win season in a year when the Pac-12 gets 10 teams into bowl games, and then to have those teams go 10-0? It's good for the league's image(move over SEC) and makes Utah's record look all the more impressive.

Go Pac-12!

Go Utes!
Star Wars review
by UteThunder
2015-12-20 21:08:09
I saw it Thursday night and after letting it sink in for a few days, here are my thoughts.

It ranks somewhere between episodes I, II, III and IV, V, VI.

It was a lot more like the originals, but it just wasn't as good as those were. It felt like a faster paced, and not as in depth, episode IV.

I was disappointed by a few things in the movie. I can't really say specifically what without spoiling it for those who haven't seen it yet, but there were some major let downs.

3 out of 4 stars, I will see it again.
Question of the off-season: What is going to be done to fix the offense?
by UteThunder
2015-12-20 19:11:17
Besides having a new QB, what is going to be done to fix the offense?

It would seem that switching OCs for the 8th straight year is out of the question.

The next logical option would be to change the offensive scheme/philosophy but if we are going to do that we might as well look at changing OCs. The reason being, if we are going to change schemes then let's go out and find someone who is the best available option to run that offense rather than picking a scheme and hoping the guy(s) we have can learn it and run it well.

I'm worried Kyle is in a 'damned if he does and damned if he doesn't ' situation. If he does in fact change the OC/scheme, everyone is going to be thinking "here we go again" and if he leaves it the way it is, it will mean we are stuck with the same shit-show of predictable non-productivity we had this year.

So frustrating.

Hopefully Kyle can pull off a miracle this off-season.
My X-mas wishes for BYU fans
by UteThunder
2015-12-20 11:02:56
1. Mendenhall goes to Virginia and wins big. Not national championship big, but multiple ACC titles and NY6 games big. Also, that he goes undefeated vs Virginia Tech and BYU while he is the coach there.

2. Sitake turns out to be a complete disaster as a head coach.
Here's a real positive from today's game regarding next year's match-up. There is no chance the team comes into the game thinking all they need to do is show up and they will win.
by UteThunder
2015-12-19 21:09:20
Had this game continued on to be the 70-3 ass whipping it was shaping up to be, I think there would have been a real danger that we come into next year's game a bit complacent. Nearly blowing a 35 point lead guarantees that won't happen. Doesn't guarantee victory, but we won't be taking them lightly next year.
I have no doubt Sitake will be coming after some of our coaches. The only questions are: Which ones? & Will they go?
by UteThunder
2015-12-19 20:36:42
The second question will come down to $$$ and titles. If they can give any of our position coaches a raise(doubtful) or a promotion(probable), I think they will go. I really hope we don't lose anyone to them, but especially no one from the defense.
Since becoming the coach, Kyle has won every single milestone type rivalry game that has occurred.
by UteThunder
2015-12-19 09:06:53
Kyle won the first rivalry game against Bronco.

Kyle won the game featuring the two highest ranked teams to ever play in the rivalry game(2008 - #7 Utah v #14 BYU).

Kyle won the last game the two teams played as members of the MWC.

Kyle won the first game the two teams played after going Pac-12/Independent.

This is the first time the two teams have ever met in a bowl game and will be Bronco's last game coaching BYU.

Kyle has to win this milestone match-up, too.

Let's go Utah!
Some fun numbers . . .
by UteThunder
2015-12-06 19:39:16
Whittingham is 7-1 in bowl games.

2008-Present: Whittingham is 28-4 in non-conference games.

The 4 losses?

2009 - @ 10-3 Oregon
2010 - @ 8-5 Notre Dame
2010 - v 12-1 Boise State(Vegas Bowl)
2012 - @ 11-2 Utah State

This BYU team isn't as good as any of those teams, and this Utah team is better than the '09, '10, & '12 editions.

I like our chances.
Seriously? What is wrong with many of you?
by UteThunder
2015-12-06 14:44:04
Oh, boo fucking hoo! We have to play BYU in the Vegas Bowl! I'm not going to watch! [Inserts thumb into mouth, pulls blankie over head]


Grow the fuck up you bunch of sissy britches!!!

Crying about the matchup and boycotting the game isn't going to make a difference in this game or future bowl opportunities.

Grow a pair and cheer on our team. Or at the very least, stop crying about it.

Things could always be worse - see 2012 & 2013 bowl opportunities.
Here's a thought: Is it possible that since the Pac-12 is left out of the playoff the committee will throw us a bone and give the Pac-12 an at-large bid to a NY6 game?
by UteThunder
2015-12-06 10:51:01
Oregon was ranked #16 last week. #12 Baylor lost to Texas, #10 North Carolina lost to Clemson, and #4 Iowa lost to Michigan State.

The Ducks could move up a couple of spots based on those losses. Does their SOS get enough of a boost from Stanford and USC playing in the CCG to justify bumping them up to #12 and into a NY6 game?

Ole Miss is sitting at #13 with a 9-3 record. Why not a 9-3 Oregon at #12?
Looking ONLY at next year, the timing of this coaching change is either the best or worst thing that could have happened for them. There will be no middle ground.
by UteThunder
2015-12-04 19:26:39
@ Arizona
@ Utah
v UCLA
@ West Virginia
v Toledo
@ Michigan State
v Mississippi State
@ Boise State
@ Cincinnati


If we're being realistic, with Bronco, BYU was going to be 4-5 or 5-4 through their first nine games and they finish off the season with 3 cupcake wins to make it to 7-5 or 8-4. Not a great year, but pretty good with that schedule.

Without Bronco, they are likely implementing a new offense and a new defense next year. Maybe(1 in a million chance here) they catch lightning in a bottle like they did with Crowton in 2001 and rattle off 7+ wins in their first 9 games and finish the season with 10+ wins. Most likely though, they will have a record between 0-9 and 2-7 after their ninth game and will be lucky to win 2 of their final 3 cupcake games.

For anyone who likes their fill of schadenfreude, next year has an excellent chance to be epic.
I'm surprised nobody has mentioned Emery's other questionable foul.
by UteThunder
2015-12-03 16:45:18
I believe it was in the first half while one of our guys (Reyes?) was getting an offensive board. Emery grabbed at and then slapped him on the upper arm. I was surprised he didn't get a flagrant for that as he wasn't even making a play on the ball. Total frustration foul, just slapped at him.
Does Colorado give MacIntyre another year?
by UteThunder
2015-11-29 10:07:07
Embree went 3-10 and 1-11 before getting canned.

MacIntyre has gone 4-8, 2-10, 4-9.
Remember the 1998 Holy War? Daniel Jones got flagged for unsportsmanlike conduct for doing a little hip shimmy after a big reception that helped set up the Kaneshiro FG.
by UteThunder
2015-11-28 20:29:05
After the game Jones said the little hip shimmy was for his grandma and he would do it again if given the chance.

Without that penalty, Utah might have scored a TD on the next play or at the very least, picked up more yards to make the Kaneshiro FG a much closer try and Utah wins.

So how could anyone be upset at Jones, right? I mean, he was doing it for his freakin grandma!
So . . . Other than a new QB, what hope do we have that the offense will be better next year?
by UteThunder
2015-11-28 18:56:56
I would include continuity at the OC position for the first time since '07-'08 as a reason for hope, but the offense has actually regressed a little from last year under Hard-Rod. Total yards/game are lower, passing yards/game are down, TDs/game are down, turnovers are up, etc, etc.

I love that we have grinded out 9 wins on the back of our defense, but when is our offense ever going to pull their own weight?
With a win today, Kyle's record will improve to . . .
by UteThunder
2015-11-28 10:03:33
With a win today, Kyle's record will improve to . . .

35-30 vs P5 teams since becoming the head coach.

24-27 vs Pac-12 teams since becoming the head coach.

24-24 vs P5 teams since joining the Pac-12.

20-24 vs Pac-12 teams since joining the Pac-12.
Quote of the day(paraphrased a bit)
by UteThunder
2015-11-22 15:50:44
Utah Football: a decade of offensive ineptitude.

- WannabeUte


I'm not sure if I should laugh or cry, but it sums up my feelings quite well.