It's time for my annual game-by-game predictions for each of our opponents and a few other teams of interest.
by UteThunder
2016-06-30 13:43:25
This will be day 1 of predicting each team's games and final record. I am starting a bit earlier this year because I always seem to run out of time before fall camp begins. This year I will be predicting every Pac-12 team, our two FBS non-conference opponents, as well as Utah State, Boise State, and Virginia. We will work our way from worst record to best.

First up, the California Golden Bears.

California

@ Hawaii(Sydney, Australia) W
@ San Diego State W
Texas L
@ Arizona State L
Utah L
@ Oregon State L
Oregon L
@ USC L
Washington W
@ Washington State L
Stanford L
UCLA L

Record 3-9(1-8)

The Bears take a big step back from their 8-5 finish last year. They started off a red-hot 5-0 before losing to Utah, the first of 4 straight losses on their way to finishing 3-5 in the last 8 games. On top of that, 4 of their 8 wins were by a total of 6 points or less. The loss of Goff is what will really hurt them in my mind. He seemed to be their whole team last year, and without him, things are going to be rough.
I hate to be a downer, but the Phil Steele article referenced below(and that I also posted about yesterday) is only part of a larger picture that isn't so rosy for Utah.
by UteThunder
2016-06-28 13:34:47
When looking at experienced teams, Steele does look at the number of juniors and seniors in the 2 deep - the more the better. But that is just one factor in his more complete rankings. The other factors include percentage of lettermen returning, percentage of tackles returning, percentage of yardage returning, and career starts on the offensive line.

Utah ranks really well in two of the categories, average in one category, and really poor in the remaining two categories:

#4 - JRs and SRs in the two deep(35)
#18 - Career starts on the offensive line(90)
#55 - Percentage of Lettermen Returning(70.6% )
#108 - Percentage of tackles returning(51.19% )
#128 - Percentage of yards returning(19.69% )

When all of the factors are combined, Utah's final experience ranking according to Steele is #91 in the country.

Other teams of note, Utah opponents in bold:
#4 BYU
#9 Colorado
#23 Washington State
#26 Boise State
#33 Virginia
#39 USC
#42 Washington
#43 San Jose State
#44 UCLA
#60 Arizona
#75 Oregon State
#90 Utah State
#102 Oregon
#119 California
#122 Stanford
#126 Arizona State
#128 Ohio State
USA Today lists the top player in the nation at each position. 3 Pac-12 players listed including Utah K Andy Phillips.
by UteThunder
2016-06-28 09:31:11
USA Today Best Player Each Position

Number of players from each conference:

B1G - 4
Pac12 - 3
SEC - 3
ACC - 2
BigXII - 1
Independent - 1
Sun Belt - 1
If experience is an indicator of success, this may be Utah's best chance to win the Pac-12 since joining the league.
by UteThunder
2016-06-27 09:41:39
Phil Steele lists Utah as being the 4th most experienced team in the country.

Here is how our opponents stack up.

Conference Opponents:
#31 Arizona
#37 UCLA
#48 Colorado
#76 Oregon State
#87 Arizona State
#87 California
#93 Oregon
#102 Washington
#107 USC

Non-Conference Opponents:
#5 BYU
#93 San Jose State
NR - SUU

Other Pac-12 Teams:
#76 Washington State
#123 Stanford

Looking at some of the other teams at the top of the list, you could say this doesn't mean anything for Utah. However, Utah is returning all of this experience from a team that has gone 9-4 & 10-3 in the Pac-12 the last two years. As has been said many times before, if Utah's offense can just be 'average' (particularly the QB ), then we may be in for a special season.
Meanwhile, in Pac-12 scheduling news . . .
by UteThunder
2016-06-23 15:42:59
Colorado has signed up to be embarrassed by an FCS team by scheduling North Dakota State. They've also inked a deal to play Kansas State home and home.

Washington State has also agreed to a home and home series with Kansas State.
Utah's biggest Pac-12 win since joining the conference. The nominees are . . .
by UteThunder
2016-06-21 12:44:56
In chronological order

2013 - 27-21 vs #5 Stanford: The Cardinal finished the season 11-3 and ranked #10 in the coaches poll. This was a monumental upset.

2014 - 30-28 @ #8 UCLA: A very similar upset to the win over Stanford. On one hand, this might be a more impressive win considering it was on the road. On the other hand, UCLA was ranked "only" #8, and finished 10-3 with a final ranking of #10.

2014 - 24-21 vs #20 USC: First conference win over the unofficial king of the conference. The Trojans finished the season 9-4 and ranked #19.

2015 - 62-20 @ #13 Oregon: Another "first conference win", this time on the road, and in such dominant fashion. The Ducks went on to finish the season 9-4, ranked #19.

2015 - 30-24 vs #23 Cal: The Bears finished the year just 8-5 and unranked, but this was a huge game at the time with College Gameday in town and Utah intercepting the eventual #1 overall pick 5 times.

Honorable Mentions:
2011 vs OSU - First conference win
2011 @ Zona - First conference road win
2011 vs UCLA - First conference win over a bowl eligible team, the Bruins also won the South Division that year.
2015 @ Washington - First win EVER against the Huskies.

What is your pick and why?
Utah adds Weber State to the 2021 football schedule.
by UteThunder
2016-06-20 16:09:38
Utah will open the 2021 season at home against Weber State followed two weeks later by San Diego State on the road. One non-conference slot remains open for the 2021 season.

Article
"The Utes have only had 2 good years, BYU has had 40 years of greatness."
by UteThunder
2016-06-17 15:23:51
Really? This is what those assclowns believe? God, I have heard this phrase uttered by BYU fans at least 100 times. Do they really believe such nonsense? Because if they do, then they have to discount the last 25 years of their program's "40 year's of greatness".

Well, next time anyone hears it . . .

-Over the last 25 seasons-

Overall Record:
Utah 200-104(.658)
BYU 207-108-2(.656)

Bowl Record:
Utah 13-4(.765)
BYU 8-10-1(.447)

**Record vs Teams in Pac-12, SEC, B1G, ACC, BigXII
Utah 53-46(.535)
BYU 33-49(.402)

Finished Ranked in Top 25:
Utah 8
BYU 9

Seasons of .692(9-4) or better:
Utah 10
BYU 10

Seasons of .500(6-6) or worse:
Utah 5
BYU 6

Head to Head:
Utah 15-9(.625)
BYU 9-15(.375)

**Note: For record vs P5 teams I excluded games that occurred while the opponent was not a member of a BCS/AQ/P5 conference. So games against teams like Louisville prior to 2005 and TCU prior to 2012 weren't counted. Counting those types of games would have boosted Utah's record and BYU's would have stayed the same, as the Utes have an 8-3 record and the Cougars are 4-6.
ACC and BigXII want no part of scheduling Utah
by UteThunder
2016-06-15 23:26:41
Article Here

In a nutshell, over the last decade, Utah has one of the best winning percentages against teams currently in the ACC and BigXII which makes the Utes a team those conferences are not likely to want to schedule for fear of losing.

Over the last decade(2006-15):

5-0 vs. teams in ACC - 2-0 vs Pitt, 1-0 vs GaTech, 2-0 vs Louisville

4-2 vs. teams in BigXII - 1-0 vs Iowa State, 3-2 vs TCU
"Domo should be kicked off the team!" "I don't want someone who would do what Domo has done to represent my school."
by UteThunder
2016-06-06 17:54:36
Just a couple of the common sentiments shared by many Ute fans last summer before the full story about what Domo had actually done was known last summer.

Might be best for everyone to wait for all of the facts to come out before declaring Young "stupid" and calling for harsh penalties. Kyle Whittingham and the University of Utah typically handle these things well and I believe they will do the right thing here.

Go Utes!
I'm bored and this place has been pretty slow lately, so here are some Big XII expansion thoughts.
by UteThunder
2016-06-05 22:41:20
What will the BigXII divisions look like, and will they affect who gets invited if they expand?

With their current makeup, it is hard to see them doing anything other than a zipper type alignment for their two 5 team divisions, but let's take a look at the possibilities.

North/South: A North/South split should put all of the Texas and Oklahoma schools in the same division but there are 6 of them, so who would be left out? Even after they expand, keeping all 6 of them in the same division doesn't seem desirable. I believe a North/South split like this would also limit any expansion to teams from the East as I don't think the Northern teams would be okay with having to travel from West Virginia(or Connecticut) all the way to Fort Collins or Provo while the Southern teams do most of their travel in Texas and Oklahoma.

East/West: An East/West split would also put all of the Texas and Oklahoma schools in the same division except for one, which again, leaves the question of who will be put in the opposite division? They would have to keep the 6 of them together which limits expansion to the East.

Zipper: Dividing teams based more on a rivalry type alignment seems like the most fair and logical set up and would keep their expansion prospects open. It would look something like what I have posted below. I paired up the teams with their most logical in-state rival and then split them by putting the Eastern most rival in West Virginia's division and the Western most rival in Iowa State's division.

Division 1
- Texas
- Baylor
- Oklahoma State
- Kansas
- West Virginia

Division 2
- Texas Tech
- TCU
- Oklahoma
- Kansas State
- Iowa State

If they expand, I believe the BigXII expands East and West. I'm guessing they are going to pick up Cincinnati and either CSU or BYU. Cincinnati will be put in Division 1 and CSU or BYU will be put in Division 2. If they decide to go North/South or East/West, they will only expand to the East and they will take Cincinnati and UConn or Memphis.
What is going on with future scheduling?
by UteThunder
2016-05-31 16:59:51
Looking at the other Pac-12 schools' future non-conference schedules, and comparing to Utah's, we seem to be a bit behind most of the conference.

2020-2025

Stanford - 14/18 games scheduled, 10 P5 games.
Colorado - 13/18 games scheduled, 9 P5 games.
UCLA - 11/18 games scheduled, 7 P5 games.
Zona - 10/18 games scheduled, 5 P5 games.
USC - 8/18 games scheduled, 4 P5 games.
ASU - 8/18 games scheduled, 2 P5 games.
Oregon - 8/18 games scheduled, 2 P5 games.
Cal - 6/18 games scheduled, 4 P5 games.
OSU - 6/18 games scheduled, 1 P5 game.
Utah - 5/18 games scheduled, 2 P5 games.
UW - 4/18 games scheduled, 2 P5 games.
WSU - 3/18 games scheduled, 2 P5 games.
So we now have to play them in football and basketball, both at their place in the same season? Who the hell came up with this idea?
by UteThunder
2016-05-26 16:44:33
Sure, they will also have to come to our place for both in 2018 assuming the basketball series gets extended beyond 2017, but still, this is just so dumb. If we are going to play them in football and basketball, then the games for both sports shouldn't both be on the same school's campus in a given year.
Fun Fact: Over the last 25 football seasons Utah has won 200 games.
by UteThunder
2016-05-17 19:12:22
200 wins & 104 losses for a .658 winning percentage.
Millenials - Funny, sad, and scary, all in one song.
by UteThunder
2016-05-15 19:03:49
Hansen moving to Safety final?
by UteThunder
2016-04-04 15:58:58
Heard a snippet of an interview with Kyle today and when talking about the talent and depth at Safety, he mentioned something to the effect of "and we don't even have Chase back yet". The way he said it made it sound like the decision has been made and Chase is no longer a potential QB.

The move wouldn't surprise anyone, but has anyone heard anything definitive on this?
Correct me if I'm wrong, but wasn't one of the reasons Poeltl came back that his mom was more interested in him earning his degree than having him play in the NBA? I swear I heard that at the beginning of this season, maybe during the BYU game?
by UteThunder
2016-03-31 20:30:07
Anyone else hear that? Might explain why he hasn't declared yet.
Scheduling FBS one-and-dones: Is Utah trying to do this, and should Utah be trying to do this?
by UteThunder
2016-03-30 12:25:45
Texas A&M, Arizona State, and Oregon have all signed Fresno State up for a one-and-done in the next few years, a team we just played home-and-home.

Illinois is bringing in Akron, UTSA, Charlotte, and Wyoming for one-and-dones.

Why are we only bringing in FCS teams for one and dones? Is it simply money? What FBS teams should we, and could we, get to come in for one-and-dones?
Speaking of TV shows people are watching, is anyone watching Hap & Leonard? I've found it to be very entertaining so far.
by UteThunder
2016-03-29 13:35:57
I'm kind of hoping the audit finds Utah has been a bit irresponsible in scheduling and makes recommendations to schedule more local schools when possible.
by UteThunder
2016-02-24 12:03:55
In football . . .

Utah agrees to schedule Utah State every year, preferably on a 2-for-1 or 3-for-2 basis,(We're not getting one-and-dones from the Aggies) but we will take home-and-home if that is our only option.

Utah agrees that in any year they schedule an FCS program they will alternate between playing Weber State and SUU, however, they are not obligated to play an FCS team every year.

Utah uses the remaining spot(or spots in years Utah doesn't play an FCS team) to schedule a team(s) from a P5 conference and/or G5 teams in recruiting hotbeds such as Hawaii, California, Texas, etc.

In Basketball . . .

Utah agrees to schedule Utah State every year(2-for-1 or 3-for-2). Weber State, SUU, and UVU are scheduled on a rotating basis, two at a time in 2 year intervals(always at JMHC). For example it would start with WSU & SUU year 1, SUU & UVU year 2, UVU & WSU year 3, WSU & SUU year 4, etc.
This made me laugh.
by UteThunder
2016-02-23 21:10:53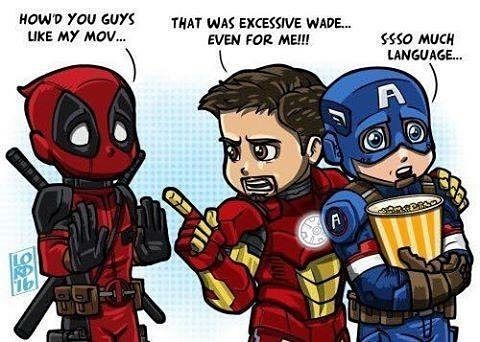 ">
After listening to the Dan McCay 1280 interview and scrolling through his twitter feed, it is disgustingly obvious the intent of the audit is meant to hurt Utah athletics.
by UteThunder
2016-02-23 18:47:23
Over and over, the phrase "academics come before athletics" and variations of it have been used to justify the audit of the U athletic department. Where is he/they getting the impression that athletics are being put before academics at Utah? Because we cancelled a basketball game? Bought out a football game? Stopped scheduling basketball games with Weber and USU? Took a two year break from playing BYU in football?

What the hell does any of that have to do with putting athletics ahead of academics or vice versa?

This whole thing is a joke and it is just sickening to know that elected officials are willing to act like this. Here's hoping each of these idiots is voted out of office in the next election.
Question regarding this audit and the potential legislative punishment that could be meted out: To what extent will the Pac-12 have our back and what can they do to help us?
by UteThunder
2016-02-20 20:42:38
I have little doubt that at the end of this audit our BYU-fan legislators intend to redistribute our Pac-12 payouts to the other in state institutions in an effort to hinder our athletic success relative to their favorite team. Is their anything the Pac-12 can do to prevent this or counteract this?

The only thing I can think of is for the Pac-12 to blackball BYU in all sports. Is there anything else that can be done to prevent this? Will the Pac-12 do anything to help Utah in this situation?
Is it possible Chris Hill is just using BYU to play the Utah Legislature?
by UteThunder
2016-01-09 15:10:36
Hill knows there are lawmakers in this state who will threaten legislative action forcing us to play BYU. He also knows they'd have to settle for threatening to withhold funds from the University of Utah.

With this knowledge, does Hill cancel the two football games and now a basketball game knowing he can use the prospect of scheduling BYU to get more money from those legislators?

Sort of a "You want us to play BYU? Here's what we want..." and after he gets what he wants and the short breaks in both sports, the games are put on future schedules.
Morgan Scalley - at first I was a bit puzzled by the decision(maybe it's too early in his career?), but the more I think about it the more I like it; or at least the more comfortable I am with it.
by UteThunder
2016-01-04 19:38:14
Quick Comparison with Sitake:

Age promoted to DC
Sitake - 34
Scalley - 36

Years Coaching Prior to DC
Sitake - 8
Scalley - 9

Years Coaching Defense Prior to DC
Sitake - 5
Scalley - 7

Position Played in College
Sitake - Fullback
Scalley - Safety

Played in Kyle's Defense
Sitake - No
Scalley - Yes

Given all of that, I would say Scalley is in a position to be at least as successful as Sitake was while running our defense, but more likely he is set up to be more successful than Sitake was.
It's February 2016, the Monday after signing day. The newest member of our coaching staff is announced with some shuffling among the current members.
by UteThunder
2015-12-31 17:37:30
A-Rod is moved to WR and Passing Game Coordinator(aka Throw Game
).

Harding is moved to OL and is Running Game Coordinator.

The newest member of the staff is named OC and will also coach QBs.

Your reaction?
Ok, these Bo Jackson strongest of the strong ads were starting to get really old but two of the latest ones are pretty good.
by UteThunder
2015-12-31 11:12:28
Steve Young and Joe Montana 'not' being awkward with each other and Bo questioning whether Emmitt Smith was the strongest RB of all-time while breaking baseball bats over his leg for firewood.

Good stuff.
Des News headline caught my eye: The Big 12 and the Ty Detmer Factor - I just had to read the article, & as hard as it is to believe, the writer is making the case that hiring Detmer as OC makes BYU a more attractive candidate for B12 expansion. WTF?
by UteThunder
2015-12-30 22:22:33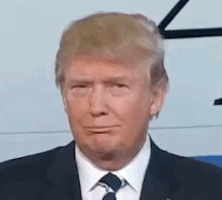 ">
Pac-12 Bowl games, who to root for? Here's how I look at it . . .
by UteThunder
2015-12-26 15:22:25
Having a 10 win season in a year when the Pac-12 gets 10 teams into bowl games, and then to have those teams go 10-0? It's good for the league's image(move over SEC) and makes Utah's record look all the more impressive.

Go Pac-12!

Go Utes!
Star Wars review
by UteThunder
2015-12-20 21:08:09
I saw it Thursday night and after letting it sink in for a few days, here are my thoughts.

It ranks somewhere between episodes I, II, III and IV, V, VI.

It was a lot more like the originals, but it just wasn't as good as those were. It felt like a faster paced, and not as in depth, episode IV.

I was disappointed by a few things in the movie. I can't really say specifically what without spoiling it for those who haven't seen it yet, but there were some major let downs.

3 out of 4 stars, I will see it again.